Ameriprise Seeks to Quicken Collection Proceedings on Promissory Notes
Posted on July 3rd, 2017 at 10:02 AM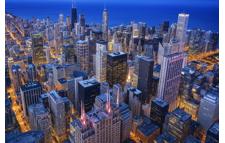 From the Desk of Jim Eccleston at Eccleston Law LLC:
Brokerage firms continually attempt to modify their forgivable loan agreements in order to gain an advantage over reps who elect not to pay their promissory note balances when they leave the firm. Often, advisors have defenses to those note collection claims and sometimes they have counterclaims of their own for damages and often relief.
The latest example of firms trying to gain an edge relates to Ameriprise Financial. Reps contemplating joining Ameriprise need to be aware of a new provision which seeks their agreement to expedite FINRA arbitration proceedings. There are numerous objections to and arguments against this litigation ploy. As a result, reps are encouraged to seek qualified legal counsel to assist them, both in negotiating away this onerous provision but also in attacking it if a rep already has signed that agreement unwittingly. Brokers are urged to seek counsel as significant negative consequences may result from an expedited FINRA proceeding.
The attorneys of Eccleston Law LLC represent investors and advisors nationwide in securities and employment matters. The securities lawyers at Eccleston Law also practice a variety of other areas of practice for financial advisors including Broker Litigation & Arbitration, Strategic Consulting Services, Regulatory Matters, Transition Contract Review, and much more. Our attorneys draw on a combined experience of nearly 65 years in delivering the highest quality legal services. If you are in need of legal services, contact us to schedule a one-on-one consultation today.
Related Attorneys: James J. Eccleston
Tags: Jim Eccleston, Eccleston Law, Eccleston Law LLC, Ameriprise, Brokerage Firms, FINRA