Ameriprise Loses Promissory Note Case
Posted on September 30th, 2015 at 9:53 AM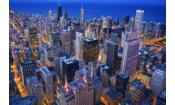 From the Desk of Jim Eccleston at Eccleston Law LLC:
Ameriprise Financial Services sought to recover unpaid promissory note balances dating back to February of 2009 and 2010 following the rep's termination of employment in March of 2012. Ameriprise sought approximately $62,000 on the notes, along with interest, attorneys' fees, and costs.
The broker denied the allegations and submitted a counterclaim asserting claims including wrongful termination, breach of contract, fraud and business relationship interference. FINRA BrokerCheck records state that the advisor's termination from Ameriprise was due to company policy violations including conducting prohibited activities.
Further, the rep alleged that following his employment, Ameriprise's back office incorrectly processed his transfer paper work, causing a delay in his ability to handle accounts and build a book of business. He also claimed that Ameriprise's constant promotion of insurance products to clients interfered with his work, and thus cost him clientele. In his final allegation, he stated that constant technology and software failures caused his loss of client communication, accounts, and income. He sought $475,000 in compensatory damages along with the expungement of his Form U5.
Ultimately, the FINRA Arbitration Panel denied Ameriprise's claims, and the rep's counterclaims and expungement request. Effectively, the panel valued his counterclaims as being approximately $ 62,000.
The attorneys of Eccleston Law LLC represent investors and advisers nationwide in securities and employment matters. Our attorneys draw on a combined experience of nearly 65 years in delivering the highest quality legal services.
Related Attorneys: James J. Eccleston
Tags: Eccleston Law LLC, James Eccleston, eccleston, Eccleston Law, Ameriprise Financial Services, FINRA, Brokercheck