Amateur Investors Took a Billion-Dollar Loss Trading Options Amidst Covid-19
Posted on May 5th, 2022 at 2:19 PM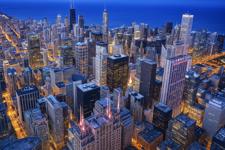 From the Desk of Jim Eccleston at Eccleston Law:
Amateur day traders lost nearly $1 billion during Covid-19, which climbs to $5 billion when including the costs of trading with market-makers, according to research from economists at the London Business School.
"Retail Trading in Options and the Rise of the Big Three Wholesalers" discusses the fate of retail investors who have begun trading options amidst the growth of zero-commission trading. According to researchers Svetlana Bryzgalova, Anna Pavlova and Taisiya Sikorskaya, retail investors lost $1.14 billion trading options and an additional $4.13 billion in trading costs between November 2019 and June 2021. At the trading peak in 2021, retail investors were purchasing at least 23 million call options each week, according to Options Clearing Council data compiled by Sundial Capital Research. In one case, at least 50,000 call option contracts on Gamestop changed hands on February 25, 2021, even though the option expired the next day.
Zero-commission trading has prompted retail investors to join Robinhood and other brokerages. However, the average bid-ask spread in options that will expire in less than one week is a "whopping" 12.3%, according to the LBS researchers. Hence, the LBS researchers contend that numerous retail investors likely underestimated the indirect costs of trading in the options market. While the stocks discussed on WallStreetBets were highly preferred by retail investors, some of the top losers for retail trades included Gamestop and AMC, according to the LBS researchers.
Eccleston Law LLC represents investors and financial advisors nationwide in securities, employment, regulatory and disciplinary matters.