Alternative Investment Sales Expected to Double in 2021
Posted on August 4th, 2021 at 2:59 PM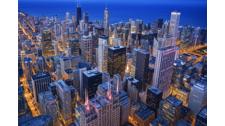 From the Desk of Jim Eccleston at Eccleston Law:
Alternative investment sales, such as nontraded real estate investment trusts (REITs) and business development companies (BDCs), have increased drastically in 2021, according to InvestmentNews. So far this year, alternative investment sales have eclipsed $31.7 billion and are expected to double that amount before the end of the year, according to Robert A. Stranger & Co. Inc., an investment bank and research firm. Historically, some advisors have included alternative investment in client portfolios because they tend not to be correlated to the stock market. However, numerous other advisors have chosen to sidestep alternative investments due to their illiquidity as well as high fees and commissions.
Alternative investment products have been changing based on investor demand. Newer products typically feature lower upfront fees, for example. Sales of alternative investments have jumped this year likely because strong market performance has prompted investors to seek sponsors that generate strong distributions, according to Kevin Gannon, CEO of Stranger. Gannon noted that pricing for real estate assets has improved as the market recovers from the pandemic. According to Stranger, Blackstone Group outpaces all other 2021 nontraded REIT sales with $10 billion, followed by Starwood Capital with nearly $2.4 billion.
Eccleston Law LLC represents investors and financial advisors nationwide in securities, employment, regulatory and disciplinary matters.
Tags: eccleston, eccleston law, investment sales