Aequitas Capital Management Accused of Running a $617 Million Ponzi-Scheme
Posted on December 3rd, 2018 at 1:46 PM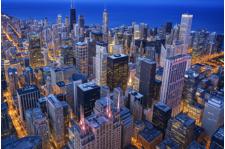 From the Desk of Jim Eccleston at Eccleston Law LLC:
In March 2016, the SEC filed a complaint in federal court against Oregon based registered investment adviser, Aequitas Investment Management, and its sister company Aequitas Capital Management, accusing the firms of orchestrating widespread fraud. The federal court granted the SEC's request to install Ronald Greenspan as a receiver to oversee the company.
Aequitas Capital Management primarily was a consumer financial operation which attempted to raise capital for companies involved in student loans, medical debt financing, and auto and motorcycle loans. The company ran into trouble with investors in 2015 when it disclosed that it had suffered chronic cash shortages dating back to 2011.
Receiver Mr. Greenspan has filed a 174-page report purportedly demonstrating that Aequitas Capital Management ran a $617 million Ponzi-like scheme by employing self-dealing and preparing misleading financial statements to mispresent the firm's financial success.
For example, Aequitas Capital Management inflated the value of several companies that it had attempted to raise capital for, including EdPlus, an unprofitable student loan company, and CarePayment, an unprofitable medical debt finance company. According to the receiver's report, management inflated EdPlus' value from $5.3 million to $25 million and did the same with CarePayment by marketing up its valuation from $21 million to $140 million.
Furthermore, according to the report, the company's CEO, Bob Jesenik also used the company's treasury for personal expenses, such as to make a subsidiary loan of $325,000 to his brother-in-law who was buying a hardware store. Mr. Jesenik and other members of management also used new investor money to pay returns to old investors, in a Ponzi-scheme like manner.
Eccleston Law is investigating the fraudulent activities of Aequitas Capital Management and other related entities. Those with information should contact our law firm.
The attorneys of Eccleston Law LLC represent investors and advisors nationwide in securities and employment matters. The securities lawyers at Eccleston Law also practice a variety of other areas of practice for financial investors and advisors including Securities Fraud, Compliance Protection, Breach of Fiduciary Duty, FINRA Matters, and much more. Our attorneys draw on a combined experience of nearly 65 years in delivering the highest quality legal services. If you are in need of legal services, contact us to schedule a one-on-one consultation today.
Related Attorneys: James J. Eccleston
Tags: james eccleston, eccleston law, eccleston law llc, eccleston, aequitas capital management, ronald greenspan