Aegis Capital Fined Nearly $1 Million over Improper Sales and Supervisory Lapses
Posted on August 12th, 2015 at 3:29 PM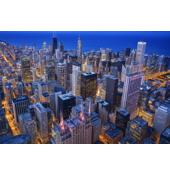 From the Desk of Jim Eccleston at Eccleston Law LLC:
New York-based Aegis Capital Corporation has been fined $950,000 by the Financial Industry Regulatory Authority over allegations of improper sales of unregistered penny stock and anti-money laundering supervisory lapses.
FINRA asserts that, from April 2009 to June 2011, Aegis liquated 3.9 billion shares of penny stocks which were not registered with the SEC. Through those improper sales, Aegis netted $24.5 million in profits for its customers and $1.1 million in firm commissions. In addition, FINRA alleges that Aegis' supervisory lapses allowed a broker barred from the industry to control activity in several of the accounts.
Brad Bennett, FINRA's chief of enforcement, commented on the fine by stating, "Firms who open their doors to penny stock liquidators must have robust [supervisory] systems and procedures to ensure strict adherence to the registration."
The attorneys of Eccleston Law LLC represent investors and advisers nationwide in securities and employment matters. Our attorneys draw on a combined experience of nearly 65 years in delivering the highest quality legal services.
Related Attorneys: James J. Eccleston
Tags: Eccleston Law, James Eccleston, FINRA, Aegis Capital Corporation