Advisory Firm and Its Owner Get Into Hot Water Over Filing Requirements
Posted on April 17th, 2018 at 4:43 PM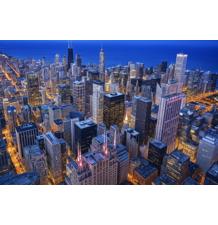 From the Desk of Jim Eccleston at Eccleston Law LLC:
A recent SEC cease-and-desist order and imposition of sanctions show that the SEC pays attention to details. In the case of Clayborne Group, LLC and Dean A. Heinemann, the SEC found that the company and its owner willfully violated and willfully aided and abetted the violation of the various provisions of the Investment Adviser Act of 1940. Under the securities laws, a "willful" violation does not require that a person be "aware that he is violating one of the Rules or Acts." It is enough that the person who is charged with a duty knows what he is doing. The SEC order imposed a cease and desist, a suspension of Heinemann from association with any broker, dealer, or other player in the industry for a period of 12 months, and a prohibition placed on Heinemann from serving or acting as an employee or as an agent of a registered investment company or even as an employee or an agent of an affiliated person of an investment advisor for a period of 12 months. The SEC also imposed a reporting requirement on Heinemann in the form of an affidavit that he complied with the suspension and prohibition due 30 days after the end of the 12-months period. But the icing on the cake was the imposition of a $20,000 fine upon Heinemann personally for the violations of the Act he and his company caused.
The SEC's main issue was Clayborne's warrantless registration with the SEC as an investment adviser. The company's first ADV was filed with the SEC on January 25, 2005, when the law required at least $25 million of assets under management (AUM) to be eligible to register with the SEC. In this case, the SEC does not take issue with that registration. However, after July 21, 2012, as the result of the passage and promulgation of the Dodd-Frank Wall Street Reform and Consumer Protection Act, the AUM threshold increased to $100 million. The SEC charged Heinemann that he had no basis to keep Clayborne registered from 2012 to 2016 because the firm did not have the requisite $100 million of AUM, yet he continued filing forms ADV representing that Clayborn had over this amount under management.
The SEC also charged Heinemann, ironically, with failure to adhere to the rules an adviser registered with the SEC must follow. In particular, the SEC found that CG Income Fund, LLC, an investment fund created by Heinemann and managed by Clayborne, had raised $630,000 from seven investors and six of them were also clients of Clayborne. Because Claiborne had maintained and had access to client funds, and because Clayborne was registered with SEC, the law regarded it as a "custodian" of client funds. A "custodian" must provide at least quarterly statements to its clients and must arrange for an examination by an independent public accountant to verify client funds and securities, which never was done by Clayborne.
The SEC also charged Clayborne and Heinemann with misrepresentation of material facts on Forms ADV and failure to make and keep required books and records. The misrepresentation charge was two-fold: (1) from 2012 through 2016, Claiborne and Heinemann misrepresented that they had sufficient AUM to be eligible for registration; and (2) from 2011 through 2016 they misrepresented that they did not have custody of client funds. As to the books and records, the SEC was displeased with Clayborne and Heinemann's failure to maintain written communications relating to recommendations made and advice given and written agreements entered into with any clients. Like the "custodian" requirement, the recordkeeping rules apply only to registered advisers.
The moral of the story is self-evident: one should not make any misrepresentations while filing with the SEC and one should make sure that requirements imposed by law on registered firms are followed. Although it is not clear whether Clayborne was advised by legal counsel regarding those matters, one should always make an effort to seek such advice. The mistakes Clayborne and Heinemann made are easy to avoid, provided adequate legal counsel is pursued.
The attorneys of Eccleston Law LLC represent investors and advisors nationwide in securities and employment matters. The securities lawyers at Eccleston Law also practice a variety of other areas of practice for financial investors and advisors including Securities Fraud, Compliance Protection, Breach of Fiduciary Duty, FINRA Matters, and much more. Our attorneys draw on a combined experience of nearly 65 years in delivering the highest quality legal services. If you are in need of legal services, contact us to schedule a one-on-one consultation today.
Related Attorneys: James J. Eccleston
Tags: Eccleston, Eccleston Law, Eccleston Law LLC, James Eccleston