Advisors Turn to Alternatives for Safety
Posted on February 19th, 2021 at 10:03 AM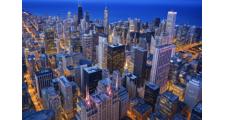 From the Desk of Jim Eccleston at Eccleston Law LLC:
Financial advisors have embraced a broader perspective on the record-level valuations occurring against the backdrop of the COVID-19 pandemic. A recent survey revealed that 98 percent of financial advisers plan to increase or maintain client exposure to alternative investments in 2021. The survey conducted by PPB Capital Partners included 130 advisors. Among the 45 percent of respondents looking to increase allocations to alternatives, 85 percent indicated they plan to boost the exposure by 5 percent to 10 percent over the next 12 months.
Some advisors want to show their clients an asset allocation that goes beyond the traditional asset mix, and alternative funds can provide a viable option. A majority of the advisors surveyed said they use alternative strategies for diversification, risk management and enhancing returns. According to the survey, almost 50 percent of advisors indicated that half of their clients own alternative investments. The increased volatility seen in the markets during the COVID-19 pandemic has changed their view in favor of alternatives.
Real estate, private equity, and private credit are among the strategies most likely to see an increase in the allocation. Advisors who are preparing to decrease alternatives exposure indicated the reduction would likely come in hedge fund strategies.
Implementing alternative investments can present operational challenges for advisors and their clients. The most significant challenge advisors face in increase alternative allocations is dedicating team resources needed for proper manager due diligence.
Eccleston Law LLC represents financial advisors nationwide. Please contact us to discuss any issues that you may have.
Tags: eccleston, eccleston law, covid, safety, pandemic