Advisors Should Consider Costs and Fees When Joining an Independent Broker-Dealer
Posted on February 4th, 2019 at 4:18 PM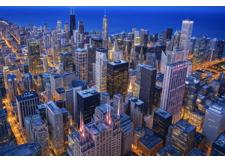 From the Desk of Jim Eccleston at Eccleston Law LLC:
Advisors considering transitioning away from wirehouses or regional brokerage firms often are tempted by the 90% payouts offered by independent broker-dealers. However, industry recruiter Mark Elzweig cautions advisors to treat those high payout incentives with skepticism because of the additional fees and costs involved.
More specifically, unlike wirehouses and regional broker-dealers, independent firms do not offer all-inclusive grid-based payout formula. Instead, advisors in fee-based programs also pay ticket charges on trades and program fees. In addition, advisors at independent broker-dealers are subject to monthly fees for compliance, technology, and E&O insurance.
Therefore, it always is prudent for an advisor who is considering a move to an independent broker-dealer to request an itemized list of all monthly charges from the recruiter in order to understand the actual net payment percentage he or she will receive.
The attorneys of Eccleston Law LLC represent investors and advisors nationwide in securities and employment matters. The securities lawyers at Eccleston Law also practice a variety of other areas of practice for financial investors and advisors including Securities Fraud, Compliance Protection, Breach of Fiduciary Duty, FINRA Matters, and much more. Our attorneys draw on a combined experience of nearly 65 years in delivering the highest quality legal services. If you are in need of legal services, contact us to schedule a one-on-one consultation today.
Related Attorneys: James J. Eccleston
Tags: james eccleston, eccleston law, eccleston law llc, eccleston, advisors, indepedent broker-dealer,