Advisors Face Scrutiny After Selling $2 Billion In GWG Junk Bonds
Posted on February 2nd, 2022 at 3:15 PM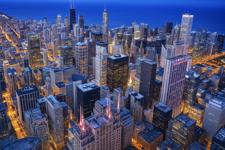 From the Desk of Jim Eccleston at Eccleston Law:
An alternative asset manager that had issued a collection of high-yield bonds known as L Bonds, GWG Holdings Inc., has struggled to cover its interest payments.
According to the Securities and Exchange Commission (SEC), GWG is permitted a 30-day period to catch up on payment before a default is triggered. Grant Thornton, GWG's auditor, resigned late in 2021; however, Grant Thornton stated that there was no disagreement between the auditor and GWG, according to the SEC. GWG has delayed its filing of its financial statement with the SEC, which has restricted the firm's ability to raise additional capital.
Additionally, GWG's stock price has dropped from $10.55 in November to $3.81 this past week, which constitutes a 63.9% decline. According to an unnamed industry source, GWG issued nearly $2 billion worth of high-yield bonds over the past few years. The 7-year bonds featured yields of 8.5%, which constitutes an attractive investment amidst the low-interest-rate era. GWG is evaluating its options and intends to avoid a fire sale, according to CEO Murray Holland, who informed investors that the company has "paused L Bond sales retroactively to January 10, 2022, while [it] works with its advisors to identify and evaluate options available to the company."
Eccleston Law LLC represents investors and financial advisors nationwide in securities, employment, regulatory and disciplinary matters.
Tags: eccleston, eccleston law, sec