Advisor Group Firms Avoid Fines Over Sales Charge Waivers
Posted on February 9th, 2023 at 2:28 PM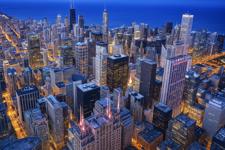 From the Desk of Jim Eccleston at Eccleston Law.
The Financial Industry Regulatory Authority (FINRA) previously had ordered three Advisor Group financial advisory firms to pay nearly $515,000 in restitution for failing to apply sales charge waivers to certain 529 plan investors during a five-year period.
However, FINRA has decided to forgive the fines because the firms "provided substantial assistance" to the investigation, according to the settlement. FINRA determined that there was no "reasonable" supervisory system for 529 plan rollovers at Securities America, Royal Alliance Associates, and SagePoint Financial. After FINRA learned of the issue during a routine review, Advisor Group launched an internal investigation of Royal Alliance, SagePoint and other firms to pinpoint clients who did not appropriately receive sales charge waivers. Advisor Group additionally employed a third-party consultant to identify impacted clients and "promptly" design a plan to provide restitution, according to the settlement.
The majority of 529 college savings plans feature upfront sales charge waivers on Class A funds when undergoing rollovers state-to-state. However, the three firms failed to train advisors or have a system designed to flag occasions where clients did not receive waivers between 2015 and 2020, according to FINRA.
Eccleston Law LLC represents investors and financial advisors nationwide in securities, employment, regulatory and disciplinary matters.
Tags: eccleston, eccleston law, advisors, law, finra