Advisor Barred for Failure to Cooperate with FINRA Investigation
Posted on October 14th, 2020 at 11:44 AM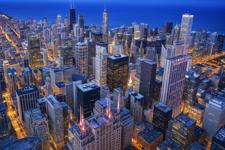 From the Desk of Jim Eccleston at Eccleston Law LLC:
Neil James Buono, a former registered representative at Pruco Securities, has agreed to a bar from association in all capacities with any FINRA member. On September 9, 2020, Buono signed a letter of Acceptance, Waiver and Consent ("AWC"), agreeing to the bar for failure to appear and provide testimony at an on-the-record interview.
FINRA Enforcement initiated an investigation after receiving a Form U5 from Pruco Securities which stated that Buono had voluntarily resigned after allegations were made that Buono "created email accounts for two customers and submitted annuity applications on their behalf without their knowledge, including signing their electronic signatures, thereby obtaining compensation to which he was not entitled." As part of its investigation, FINRA Enforcement sent Buono a request for on-the-record testimony on August 12, 2020. Buono subsequently informed FINRA that he would not appear for the on-the-record interview.
Failure to respond to FINRA's request for information and documents is a violation of FINRA Rules 8210 and 2010. By signing the AWC, Buono accepted and consented to the entry of FINRA's findings, without admitting or denying those findings.
The attorneys of Eccleston Law LLC represent investors and advisors nationwide in securities and employment matters. The securities lawyers at Eccleston Law also practice a variety of other areas of practice for financial investors and advisors including Securities Fraud, Compliance Protection, Breach of Fiduciary Duty, FINRA Matters, and much more. Our attorneys draw on a combined experience of nearly 65 years in delivering the highest quality legal services. If you are in need of legal services, contact us to schedule a one-on-one consultation today.
Tags: eccleston, finra, investigation, Pruco Securities