Advisor Barred for Failing To Comply with FINRA Enforcement Requests
Posted on April 9th, 2021 at 10:29 AM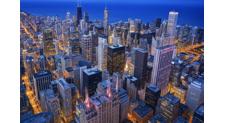 From the Desk of Jim Eccleston at Eccleston Law LLC:
FINRA Enforcement has barred Roderick Day pursuant to Rule 8210 after he failed to comply with document and information requests in connection with an investigation of his alleged outside business activities.
After several attempts, FINRA issued a Notice of Suspension under FINRA Rule 9552. The Notice advised Day that he would be barred from associating with any FINRA member in any capacity for failing to provide information unless he took corrective action by complying with FINRA's requests. Nonetheless, Day repeatedly failed to respond.
FINRA held a hearing in June 2020, at which Day asserted that he did nothing wrong in his outside activities and that FINRA's requests were an unfair invasion of his and his client's privacy interests in transactions unrelated to his work as a registered representative. Day maintained that he possessed no responsive records.
FINRA ultimately barred Day from associating with any FINRA member firm in any capacity. FINRA also ordered Day to pay hearing costs.
Eccleston Law LLC represents investors and financial advisors nationwide. Please contact us to discuss any issues that you may have.
Tags: eccleston, eccleston law, barred advisor, finra