Advisor Barred For Directing Unsophisticated Clients To Risky Hedge Fund
Posted on September 22nd, 2015 at 4:23 PM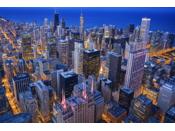 From the Desk of Jim Eccleston at Eccleston Law LLC:
Walter F. Grenda Jr., a broker located in New York, has been barred by the SEC for putting his retired clients in a risky hedge fund.
Grenda advised clients to invest in the Prestige Wealth Management Fund LP. The SEC noted that the fund was founded by two individuals who had no previous hedge fund management experience. Grenda purposely hidden this fact from his investors, according to the SEC.
Grenda convinced 23 clients to invest $8 million in the fund. Many of the clients were Grenda's long-time clients. The fund collapsed in December 2012, having lost 80 percent of its value.
The attorneys of Eccleston Law LLC represent investors and advisers nationwide in securities and employment matters. Our attorneys draw on a combined experience of nearly 65 years in delivering the highest quality legal services.
Related Attorneys: James J. Eccleston
Tags: Eccleston Law LLC, James Eccleston, eccleston, Eccleston Law, SEC, Securities Exchange Commission, Prestige Wealth Management Fund LP,