Advisor Agrees to Refund $2.75 Million in Commissions and Serve One-Year Suspension
Posted on October 23rd, 2020 at 1:44 PM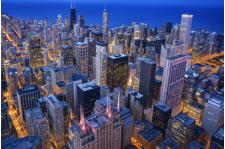 From the Desk of Jim Eccleston at Eccleston Law LLC:
In a settlement with the Texas State Securities Board, Brooklynn Chandler Willy agreed to pay $2.75 million and have her license as an investment adviser representative suspended for one year. The $2.75 million payment Willy is required to pay stems from the commissions she received between 2013 and 2019 as a result of the sale of the allegedly unsuitable products.
According to Texas State Securities Board, Willy and her practice sold clients $43.5 million worth of unregistered alternative investments that were unsuitable. Those sales included $8.5 million in notes for a private loan to a real estate firm and $35 million for a loan to a debt collection agency. Willy and her practice sold these products to at least 206 clients, the Texas State Securities Board alleged.
According to the Texas State Securities Board, Willy did not conduct a reasonable level of due diligence to determinate whether the alternative investments were suitable to clients. The Texas State Securities Board also alleged that Willy recommended that "conservative, unsophisticated investors allocate nearly half of their liquid assets in private, illiquid alternative investments."
Eccleston Law also practice a variety of other areas of practice for financial investors and advisors including Securities Fraud, Compliance Protection, Breach of Fiduciary Duty, FINRA Matters, and much more. Our attorneys draw on a combined experience of nearly 65 years in delivering the highest quality legal services. If you are in need of legal services, contact us to schedule a one-on-one consultation today.
Tags: eccleston, eccleston law, lawsuit, refund commissions, Texas State Security Board, suspension