Adviser Swindled $4.5 Million From a Former NFL Player to Pay Personal Expenses
Posted on July 13th, 2017 at 10:27 AM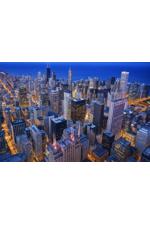 From the Desk of Jim Eccleston at Eccleston Law LLC:
The U.S. Attorney's Office for the Southern District of Indiana has announced the indictment of independent adviser, Kenneth Ray Cleveland, 63, of Agoura Hills, California with seven counts of wire fraud and three counts of money laundering. According to the indictment, Cleveland, acting as a financial adviser at his own firm Cleveland Financial Services Corporation, allegedly swindled over $4.5 million from his client, a former NFL player who played several years for the Indianapolis Colts. The U.S. Attorney's Office did not name the former NFL player in the indictment.
Moreover, Cleveland worked as the former NFL player's financial adviser throughout the player's career. Over a 10 year period, Cleveland allegedly promised to invest millions of the former NFL player's money in conservative investments.
However, instead of investing the money, Cleveland allegedly spent over $2 million as part of a Ponzi scheme to pay fictitious investment returns to his other clients and spent another $2 million more on personal expenses, such as his home mortgage, credit card bills, and payments to family members.
The indictment also alleges that Cleveland routinely provided the former NFL player with false information regarding his purported "investments," including fictitious financial statements. Cleveland also allegedly paid his client "interest" by using the former NFL player's own money in an effort to continue to gain the victim's trust.
The attorneys of Eccleston Law LLC represent investors and advisors nationwide in securities and employment matters. The securities lawyers at Eccleston Law also practice a variety of other areas of practice for financial advisors including Broker Litigation & Arbitration, Strategic Consulting Services, Regulatory Matters, Transition Contract Review, and much more. Our attorneys draw on a combined experience of nearly 65 years in delivering the highest quality legal services. If you are in need of legal services, contact us to schedule a one-on-one consultation today.
Related Attorneys: James J. Eccleston
Tags: Jim Eccleston, Eccleston Law, Eccleston Law LLC, Eccleston, NFL, Financial Adviser