Adviser Likely to Appeal Prison Sentence and 7.5 Million Restitution Payment to NBA Star
Posted on August 4th, 2017 at 9:57 AM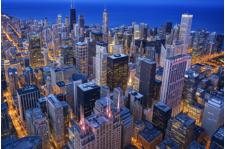 From the Desk of Jim Eccleston at Eccleston Law LLC:
In June, a federal judge in the Texas Western District Court in San Antonio, Texas sentenced Charles Augustus Banks IV to 4 years in prison and ordered him to pay $7.5 million in restitution to his former client, former NBA player Tim Duncan.
Mr. Banks is scheduled to start his 4 year sentence on August 28th. However, Mr. Banks's attorney has indicated that he is "very likely" to appeal the prison sentence.
Mr. Banks, who was barred from the industry by the SEC, was an adviser at CSI Capital Management, before SunTrust Bank acquired the firm in 2011. Mr. Banks pleaded guilty to one count of wire fraud for lying about the terms of a loan that he convinced Mr. Duncan to make in a sports merchandising company called Gemeda Entertainment. In addition, Mr. Banks persuaded Mr. Duncan to invest in his winemaking ventures, which all turned out to be unprofitable.
The attorneys of Eccleston Law LLC represent investors and advisors nationwide in securities and employment matters. The securities lawyers at Eccleston Law also practice a variety of other areas of practice for financial advisors including Broker Litigation & Arbitration, Strategic Consulting Services, Regulatory Matters, Transition Contract Review, and much more. Our attorneys draw on a combined experience of nearly 65 years in delivering the highest quality legal services. If you are in need of legal services, contact us to schedule a one-on-one consultation today.
Related Attorneys: James J. Eccleston
Tags: Jim Eccleston, Eccleston Law, Eccleston Law LLC, Eccleston, NBA, Adviser