Adviser Charged with Fraud by the SEC
Posted on September 4th, 2020 at 11:03 AM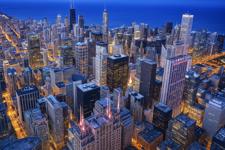 From the Desk of Jim Eccleston at Eccleston Law LLC:
Steven Fitzgerald Brown, the CEO, president and sole owner of Alpha Trade Analytics, Inc., has been charged with fraud by the U.S. Securities and Exchange Commission ("SEC"). According to the SEC, Brown used Alpha Trade's investment fund to conduct a Ponzi-like scheme. Brown has consented to the entry of a judgment which imposes a permanent injunction without admitting or denying the SEC's allegations. The SEC is also seeking disgorgement, prejudgment interest and civil penalties.
The SEC alleged that Brown raised roughly $7.5 million from more than 75 investors. Brown is alleged to have solicited these investments by guaranteeing a payout of 8-12% per month and promising that the investment was risk free. Contrary to what investors were told, Brown invested less than 3% of investor funds in financial markets, according to the SEC. The complaint further alleged that Brown used investor funds to pay existing investors or for his own expenses.
Brown has been charged with violating the antifraud provisions of Section 17(a) of the Securities Act of 1933, Section 10(b) and 10(b)(5) of the Securities and Exchange Act of 1934, and sections 206(1), 206(2), and 206(4) of the Investment Advisers Act of 1940. The U.S. Attorney's Office in California has filed a parallel action.
The attorneys of Eccleston Law LLC represent investors and advisors nationwide in securities and employment matters. The securities lawyers at Eccleston Law also practice a variety of other areas of practice for financial investors and advisors including Securities Fraud, Compliance Protection, Breach of Fiduciary Duty, FINRA Matters, and much more. Our attorneys draw on a combined experience of nearly 65 years in delivering the highest quality legal services. If you are in need of legal services, contact us to schedule a one-on-one consultation today.
Tags: Eccelston Law, Fraud, SEC, Alpha Trade Analytics