Adviser Barred from Industry and Ordered to Pay $4 million in Fines
Posted on August 26th, 2016 at 4:20 PM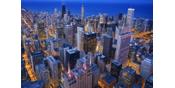 From the Desk of Jim Eccleston at Eccleston Law LLC:
The Securities and Exchange Commission recently announced that it barred investment adviser Dawn J. Bennett of the Bennett Group from the securities industry for exaggerating her firm's investment performance. In addition, the SEC ordered Ms. Bennett to pay $600,000 and the Bennett Group to pay 2.9 million.
Administrative Law Judge James Grimes ruled that Ms. Bennett inflated assets and used these inflated assets in order to qualify for the Barron's list of top advisers. In turn, Ms. Bennett used the rankings to solicit new clients for her company. Ms. Bennett and the Bennett Group advertised that it managed between $1.1 billion and $2 billion in assets, when in reality the firm never managed more than $407 million in assets during that time period.
"Bennett is not fit to remain in the industry in any capacity," Judge Grimes's ruling reads. "Her numerous false statements regarding AUM and portfolio performance to attract new customers and retain existing ones caused investors to falsely place their trust in her and resulted in large losses," the ruling continues. He continued, "Her behavior and bald-faced lies made during the Commission's examination and investigation further demonstrate her untrustworthiness and unfitness."
The attorneys of Eccleston Law LLC represent investors and advisers nationwide in securities and employment matters. Our attorneys draw on a combined experience of nearly 65 years in delivering the highest quality legal services. If you are in need of legal services, contact us to schedule a one-on-one consultation today.
Related Attorneys: James J. Eccleston
Tags: Eccleston, Eccleston Law, Eccleston Law LLC, James Eccleston