Adviser Barred and Ordered to Cease-And-Desist in Cherry-Picking and Fraudulent Soft Dollar Schemes
Posted on May 22nd, 2019 at 3:18 PM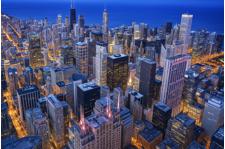 From the Desk of Jim Eccleston at Eccleston Law LLC:
Ian O. Mausner, a registered investment adviser, founder, and sole owner of J.S. Oliver Capital Management, L.P., had been barred from securities industry and will pay disgorgement of $669,965.00 for orchestrating two fraudulent schemes according to SEC Order In the Matter of J.S. Oliver Capital Management, L.P., Adm. Proc. File No. 3-15446 (May 16, 2019).
The first scheme took place over a period of about one year beginning in June 2008. During that time JS Oliver and Mausner disproportionately allocated trades to six client accounts, benefiting the adviser. The three accounts not favored by the distributions were harmed in the amount of approximately $10.7 million. Mausner financially benefitted from the cherry-picking scheme because he and his family were personally invested in the hedge funds, and he earned additional fees from one of the hedge funds based on the boost in its performance as a result of the cherry-picking.
In the second scheme, which took place over a two year period beginning in early 2009, JS Oliver and Mausner used over $1.1 million in soft dollar credits in a manner not disclosed to the clients. The SEC Order alleges violations of Advisers Act Sections 204, 206(1), 206(2), 206(4) and 207. Respondents each resolved the matter by consenting to the entry of a cease and desist order based on the sections cited in the Order. This case is on remand following Lucia v. SEC, 138 S. Ct. 2044 (2018).
The attorneys of Eccleston Law LLC represent investors and advisors nationwide in securities and employment matters. The securities lawyers at Eccleston Law also practice a variety of other areas of practice for financial investors and advisors including Securities Fraud, Compliance Protection, Breach of Fiduciary Duty, FINRA Matters, and much more. Our attorneys draw on a combined experience of nearly 65 years in delivering the highest quality legal services. If you are in need of legal services, contact us to schedule a one-on-one consultation today.
Related Attorneys: James J. Eccleston
Tags: james eccleston, eccleston law, eccleston law llc, eccleston, soft dollar scheme, cherry-picking, cease-and-desist, J.S. Oliver Capital Management, Ian Mausner