Acclaimed Connecticut Advisor Accused of Lying to State Investigators
Posted on September 9th, 2016 at 11:38 AM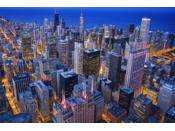 From the Desk of Jim Eccleston at Eccleston Law LLC:
Last month, the state of Connecticut Department of Banking issued a cease-and-desist order against John W. Rafal, the founder and former chief executive of Essex Financial Services, a registered investment advisor and broker-dealer owned by Essex Savings Bank. Mr. Rafal was an acclaimed advisor and ranked 6th in Barron's 2015 Top 100 Independent Financial Advisors poll.
Mr. Rafal's brokerage and advisory licenses were suspended in 2015 prior to this cease-and-desist order. Mr. Rafal's suspension in 2015 stemmed from charges that he wrote checks from his own personal accounts to a lawyer who was not an investment advisor, in exchange for a referral of a multi-million dollar account.
Mr. Rafal signed a consent order and was fired from Essex in 2015. However, new evidence has recently surfaced that demonstrates that Mr. Rafal never personally reimbursed the lawyer for his payment and in fact had cut him another personal check for $24,750.
The state of Connecticut charged Mr. Rafal with omitting material facts and unethical business practices. This investigation could cost Mr. Rafal $200,000 and will likely get the SEC involved by charging him with additional securities violations.
The attorneys of Eccleston Law LLC represent investors and advisers nationwide in securities and employment matters. Our attorneys draw on a combined experience of nearly 65 years in delivering the highest quality legal services. If you are in need of legal services, contact us to schedule a one-on-one consultation today.
Related Attorneys: James J. Eccleston
Tags: Eccleston, Eccleston Law, Eccleston Law LLC, James Eccleston