A Transition Gone Bad-Don't be Penny Wise and Dollar Foolish-In Not Retaining Counsel
Posted on February 5th, 2018 at 1:54 PM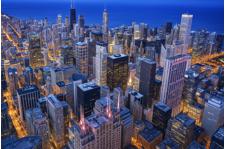 From the Desk of Jim Eccleston at Eccleston Law LLC:
Error upon error turned a recent transition into a disaster. Earlier this month, the Massachusetts Securities Division issued a consent order against a former Morgan Stanley broker, located in Norwell, Massachusetts, which unfortunately places conditions on the rep's registration as a broker in Massachusetts.
Worse, the Massachusetts consent order was issued as a result of a FINRA regulatory action against the advisor. The rep entered into an Acceptance, Waiver and Consent ("an AWC") with FINRA by which he was fined $5,000 and suspended for 20 days for allegedly altering customer information shortly before he was terminated from Morgan Stanley. Specifically, this 20-year industry veteran had changed the telephone numbers and email addresses of four customers in Morgan Stanley's database system in order to impede the firm's ability to contact the customers before he could contact them.
While the rep initially was able to retain employment at Wells Fargo Advisors, the firm terminated him a short time later because of these events.
As one can see, there are significant risks facing brokers who attempt bring customers over to their new firm while transitioning. This sad tale underscores the need for advisors to retain competent securities counsel to plan a successful transition. The attorneys at Eccleston Law assist advisors nationwide. Please call us at 312.332.0000 for a free consultation.
The attorneys of Eccleston Law LLC represent investors and advisors nationwide in securities and employment matters. The securities lawyers at Eccleston Law also practice a variety of other areas of practice for financial advisors including Broker Litigation & Arbitration, Strategic Consulting Services, Regulatory Matters, Transition Contract Review, and much more. Our attorneys draw on a combined experience of nearly 65 years in delivering the highest quality legal services. If you are in need of legal services, contact us to schedule a one-on-one consultation today.
Related Attorneys: James J. Eccleston
Tags: Eccleston, Eccleston Law, Eccleston Law LLC, James Eccleston