A National Backlash Is Building Against Employers' Non-Compete Agreements
Posted on May 23rd, 2019 at 4:36 PM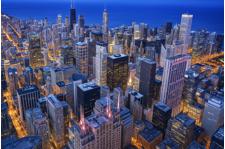 From the Desk of Jim Eccleston at Eccleston Law LLC:
Business owners and employers long have taken advantage of non-compete agreements to protect company trade secrets and intellectual property, imposing them primarily on high-earning professionals such as business executives, financial advisors, and lawyers. Non-compete provisions also have found their way into contracts for lower-wage workers.
According to a recent Wall Street Journal article, non-compete clauses now face pushback in several jurisdictions. Those states are making it harder for employers to restrict departing employees from taking new jobs with industry competitors for certain periods of time.
In California, North Dakota and Oklahoma, non-compete agreements generally are void. Other states, like Massachusetts, last year tightened the conditions under which the covenants can be enforced. In Washington, state legislators last month passed a law making non-competes unenforceable for certain workers. Hawaii in 2015 banned non-compete agreements for technology jobs. Lawmakers in Vermont and Pennsylvania have proposed to ban non-competes with few exceptions.
Attorney Generals also have successfully challenged some of these agreements. As part of a settlement in New York and Illinois last year, WeWork Cos. agreed to sharply reduce its practice of requiring most employees to sign non-compete agreements. As a result, WeWork released 1,400 rank-end-file employees from non-compete agreements nationwide.
As a result of these trends, employees such as financial advisors must understand any new protections that they now may be afforded.
The attorneys of Eccleston Law LLC represent investors and advisors nationwide in securities and employment matters. The securities lawyers at Eccleston Law also practice a variety of other areas of practice for financial investors and advisors including Securities Fraud, Compliance Protection, Breach of Fiduciary Duty, FINRA Matters, and much more. Our attorneys draw on a combined experience of nearly 65 years in delivering the highest quality legal services. If you are in need of legal services, contact us to schedule a one-on-one consultation today.
Related Attorneys: James J. Eccleston
Tags: james eccleston, eccleston law, eccleston law llc, eccleston, non-compete, non-compete agreement, non-compete laws