A Manhattan Federal Judge Sentences Film Producer to Eight Years in Prison for Defrauding Investors out of $26 Million
Posted on August 2nd, 2018 at 10:50 AM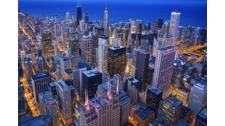 From the Desk of Jim Eccleston at Eccleston Law LLC:
New York film producer, David Bergstein has been sentenced to eight years in prison on seven fraud and conspiracy charges for defrauding investors out of more than $26 million.
More specifically, Bergstein, who was convicted this March, owned and operated a boutique merchant bank called the Cyrano Group, Inc.
According to federal prosecutors, starting in 2011, Bergstein through the Cyrano Group, defrauded investors in Weston Capital Asset Management, a New York-based investment adviser. Moreover, Bergstein along with Weston Capital Asset Management's general counsel, Keith Wellner, concealed information from investors about transactions involving their money and transferred funds from one pool of investors to make payments to others.
In addition, according to court documents, Weston orchestrated a market manipulation scheme with investment banker, Jason Galanis involving the reinsurer, Gerova Financial Group Ltd. In 2016, Galanis pleaded guilty to securities fraud in connection with Gerova Financials' market manipulation scheme.
Before going into finance, Bergstein previously produced such films as "Before the Devil Knows You're Dead" and "In the Heart of the Sea," among others.
Eccleston Law is investigating the fraudulent activities of David Bergstein. Those with information should contact our law firm.
The attorneys of Eccleston Law LLC represent investors and advisors nationwide in securities and employment matters. The securities lawyers at Eccleston Law also practice a variety of other areas of practice for financial investors and advisors including Securities Fraud, Compliance Protection, Breach of Fiduciary Duty, FINRA Matters, and much more. Our attorneys draw on a combined experience of nearly 65 years in delivering the highest quality legal services. If you are in need of legal services, contact us to schedule a one-on-one consultation today.
Related Attorneys: James J. Eccleston
Tags: james eccleston, eccleston law, eccleston law llc, eccleston, manhattan, bergstein