$5.25M Producer Suspended for Private Securities Transactions
Posted on September 2nd, 2016 at 11:18 AM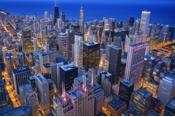 From the Desk of Jim Eccleston at Eccleston Law LLC:
FINRA has suspended financial advisor Adam Estes of Bloomington, Indiana, for 15 months after finding that he engaged in private securities transactions without his firm's permission. Along with his suspension, Mr. Estes was also fined $15,000.
According to FINRA, the transactions in question involved five small businesses in which Estes was an investor. The small businesses included a real estate business, an ice cream stand and a firm that sold hazardous waste decontamination products and healthcare emergency preparedness services.
FINRA asserted that Mr. Estes, a Hilliard Lyons representative, violated its disclosure policy when it made misrepresentations and omissions about his outside business activities on 11 annual questionnaires and other compliance documents between 2010 and 2014. Furthermore, Mr. Estes failed to provide FINRA with written notices of his intent to engage in each private securities transactions, which were clear violations of FINRA rules.
The attorneys of Eccleston Law LLC represent investors and advisers nationwide in securities and employment matters. Our attorneys draw on a combined experience of nearly 65 years in delivering the highest quality legal services. If you are in need of legal services, contact us to schedule a one-on-one consultation today.
Related Attorneys: James J. Eccleston
Tags: Eccleston, Eccleston Law, Eccleston Law LLC, James Eccleston