2019 Securities Class Action Settlement Remain High
Posted on March 5th, 2020 at 2:53 PM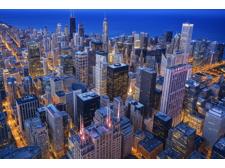 From the Desk of Jim Eccleston at Eccleston Law LLC:
According to a report released by Cornerstone Research, the median settlement for securities class actions in 2019 was $11.5 million, which was unchanged from the 2018 median. The 2018 and 2019 median was approximately 34% above the median for the period between 2010 and 2018. In 2019, there was a decrease in the number of small securities class action settlements and an increase in mid-sized settlements. Additionally, 2019 saw four mega settlements over $100 million.
In total, there were 74 securities class action settlements in 2019, for a total of $2 billion. This was down from 78 settlements totaling $5.2 billion in 2018, although the 2018 total was propped up by one case which settled for $3 billion.
Of the securities class action settlements, 44% involved alleged violations of the Generally Accepted Accounting Principles ("GAAP"). That percentage is down from a high of 67% in 2014. The number of securities class action settlements in which a public pension plan served as lead plaintiff was the lowest it has been in over 10 years. However, cases involving institutional investors on average sought higher damages and generally had lower attorney's fees.
Additionally, the size of the issuer defendant firms, as measured by total assets, increased by 59% in 2019.
The attorneys of Eccleston Law LLC represent investors and advisors nationwide in securities and employment matters. The securities lawyers at Eccleston Law also practice a variety of other areas of practice for financial investors and advisors including Securities Fraud, Compliance Protection, Breach of Fiduciary Duty, FINRA Matters, and much more. Our attorneys draw on a combined experience of nearly 65 years in delivering the highest quality legal services. If you are in need of legal services, contact us to schedule a one-on-one consultation today.
Related Attorneys: James J. Eccleston
Tags: eccleston, eccleston law, james eccleston, securities, class action settlement, gaap, alleged violations