2015: A Bad Year for Hedge Funds
Posted on January 7th, 2016 at 4:42 PM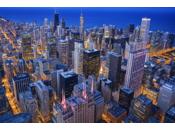 From the Desk of Jim Eccleston at Eccleston Law LLC:
Hedge fund managers are often considered the leading investment experts in the world, but 2015 has shown that a million dollar salary is no guarantee of investment success. As of October, hedge funds are up only 3.09% compared to the 3.04% for the S&P 500. The results are less than impressive for investors who are recognized as the best in the business. In the North American markets returns were only 2.73% and emerging markets returned a startling -.3%.
A few big name hedge funds stand out for their exceptionally poor performances:
Greenlight Capital Offshore, David Einhorn
Down 16.9% in 2015, Greenlight Capital's Offshore Fund faced many challenges in the tough summer. The fund held a short position in Keurig Green Mountain Coffee Roasters, which would have been a big win for the fund had it not been acquired by a group of private investors at a 78% premium of the stock price. Early reports estimate that the expected gains from the deal will now be but a fraction of the previous estimates.
Fortress Investment Group, Macro Fund, Mike Novogratz
Now known as one of the most disappointing hedge funds of the year, Fortress Investment Group's Macro Fund was down 17% leading the fund to shut down and return money to investors. After dropping 5% in September alone, the fund manager Mike Novogratz announced his resignation which was accompanied by the sale of his equity share in the publicly traded company for $250 million. He did not share the same fate of his hedge fund and its investors who lost almost 18% on their cash.
Pershing Square Capital, Bill Ackman
2015 was certainly not a good year to invest with Pershing Square Capital. Compared to a 2014 gain of 37%, 2015 brought investors losses of 20%. Between billion dollar bets gone sour and alleged accounting improperties, the firm has performed at the bottom of hedge fund performance on the year.
-
While most hedge funds are out of reach for the average retail investor, it may be for the better. Underwhelming returns and expensive fees worked against each other to make the hedge fund market an undesirable place to plant money in 2015.
The attorneys of Eccleston Law LLC represent investors and advisers nationwide in securities and employment matters. Our attorneys draw on a combined experience of nearly 65 years in delivering the highest quality legal services. If you are in need of legal services, contact us to schedule a one-on-one consultation today.
Related Attorneys: James J. Eccleston
Tags: Eccleston, Eccleston Law, Eccleston Law LLC, James Eccleston, Hedge Funds, Greenlight Capital Offshore Fund, Fortress Investment Group, Pershing Square Capital, Investment