$1.8 Million SEC Judgement Against Advisor Upheld on Appeal
Posted on July 25th, 2022 at 1:27 PM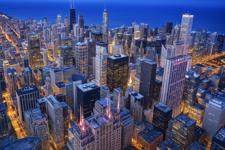 From the Desk of Jim Eccleston at Eccleston Law:
The Securities and Exchange Commission (SEC) has convinced the U.S. Court of Appeals for the Seventh Circuit to uphold a $1.8 million judgment imposed on an advisor accused of fraud.
The Court of Appeals upheld a restitution award against the advisor, Randall Goulding, citing his "net unjustified proceeds," but the court additionally vacated a district court injunction requiring the advisor "to obey the law" because it lacked sufficient details. A district court in 2019 determined that Goulding, owner of The Nutmeg Group, commingled investor funds with personal assets and overvalued certain fund assets. The U.S. District Court for the Northern District of Illinois subsequently issued the injunction and ordered Goulding to pay $1.8 million, including $642,422 of disgorgement.
Goulding unsuccessfully argued that the disgorgement award ought to be reduced in light of the 2020 U.S. Supreme Court ruling in Liu v. SEC, which prohibited the SEC from pursuing disgorgement beyond the net profits generated by the purported misconduct. On the other hand, the district court's injunction restricted Goulding from violating anti-fraud provisions of the Investment Advisers Act. However, Goulding alleged that the injunction failed to provide specifics as to what conduct was barred, which prompted the Seventh Circuit to find that the injunction was an abuse of discretion.
Eccleston Law LLC represents investors and financial advisors nationwide in securities, employment, regulatory and disciplinary matters.
Tags: eccleston, eccleston law, sec, fraud