13 Firms Fined for Communicating F-Squared's False Performance Claims
Posted on September 23rd, 2016 at 12:36 PM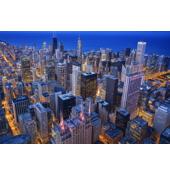 From the Desk of Jim Eccleston at Eccleston Law LLC:
The Securities and Exchange Commission has issued penalties against 13 investment advisory firms found to have violated securities laws by spreading false claims.
The SEC found that the 13 firms negligently relied upon claims by F-Squared Investments that its AlphaSector strategy for investing in exchange-traded funds (ETFs) had outperformed the S&P Index for several years.
The 13 firms communicated the false claims about the AlphaSector Strategy to their own clients without obtaining sufficient documentation to substantiate the information being advertised. Before this investigation, F-Squared Investments admitted that its claim about the performance of the AlphaSector strategy was substantially inflated.
Without admitting or denying the findings, the 13 investment advisers consented to the entry of orders finding that they violated Sections 204 and 206(4) of the Investment Advisers Act of 1940 and Rules 204-2(a)(16) and 206(4)-1(a)(5).
SEC Orders and Penalties
AssetMark – $500,000
BB&T Securities – $200,000
Banyan Partners – $200,000
Congress Wealth Management – $100,000
Constellation Wealth Advisors – $100,000
Executive Monetary Management – $100,000
HT Partners – $100,000
Hilliard Lyons – $200,000
Ladenburg Thalmann Asset Management – $200,000
Prospera Financial Services – $100,000
Risk Paradigm Group – $100,000
Schneider Downs Wealth Management Advisors – $100,000
Shamrock Asset Management – $200,000
The attorneys of Eccleston Law LLC represent investors and advisers nationwide in securities and employment matters. Our attorneys draw on a combined experience of nearly 65 years in delivering the highest quality legal services. If you are in need of legal services, contact us to schedule a one-on-one consultation today.
Related Attorneys: James J. Eccleston
Tags: Eccleston, Eccleston Law, James Eccleston, Eccleston Law LLC, SEC, F-Squared Investments, false claims, ETFs