The Reality of Investment Risk
Posted on June 27th, 2016 at 3:08 PM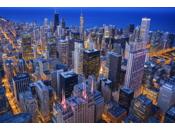 From the Desk of Jim Eccleston at Eccleston Law LLC:
Risk is the possibility that a negative financial outcome that matters to you might occur. Unfortunately, there always will be risks involved when making investments in stocks, bonds and even certificates of deposits (CDs).
Some examples of different types of risks include: market risk which means that your investment value will inevitably rise or fall because of factors in the market condition; liquidity risk which determines how easy or hard it is to cash out investments; concentration risk which deals with how diverse and how many stocks an investor owns.
Typically, investors look at long periods of time when making a decision on risk. However, because it is impossible to know what will happen in the future, there is no guarantee that they will earn a rate of return equal to the long-term historical average. Investors should understand that even holding a portfolio of stocks for an extended period of time can result in negative returns. For example, it is possible that after holding out on a long term investment with caution and precision, the moment you plan on cashing it in, the market crashes and you lose the value of the investment.
To avoid that possibility, managing risk is the key to mitigating systemic and non-systemic risk. Examples of methods to properly manage risks are asset allocation (including different asset classes in your portfolio), diversification (dividing money you have allocated to a particular asset), hedging (buying a security to offset a potential loss on another investment) and insurance (if needed).
In sum, it is impossible to make an investment without some variety of risk. FINRA suggests that "by better understanding the nature of risk, and taking steps to manage those risks, you put yourself in a better position to meet your financial goals." (Financial Industry Regulatory Authority)
The attorneys of Eccleston Law LLC represent investors and advisers nationwide in securities and employment matters. Our attorneys draw on a combined experience of nearly 65 years in delivering the highest quality legal services. If you are in need of legal services, contact us to schedule a one-on-one consultation today.
Related Attorneys: James J. Eccleston
Tags: Eccleston, Eccleston Law, Eccleston Law LLC, James Eccleston