SEC Settles Lawsuit with Texas Resident Accused of Running an Investment Scam
Posted on September 29th, 2017 at 9:08 AM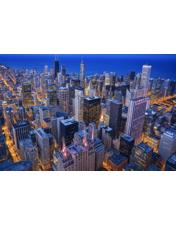 From the Desk of Jim Eccleston at Eccleston Law LLC:
The SEC has settled a lawsuit with Texas resident, James G. Temme along with his company, Stewardship Fund LP allegedly for operating a $25 million fraudulent investment scheme with 100 different individual investors.
According to the SEC, Mr. Temme, through Stewardship Fund, defrauded investors who were deceived into believing that they were investing in restructured pools of nonperforming residential mortgages.
More specifically, the SEC's complaint asserted that Mr. Temme told investors he could buy "tapes" of distressed, foreclosed or otherwise troubled mortgages at a discount and then work with the homeowners to modify the mortgages to get them back up to speed. However, instead of buying the distressed mortgages, he used the investors' funds to pay off other investors.
According to the SEC, Mr. Temme and Stewardship Fund LP agreed to pay over $3.4 million in disgorgement, civil monetary penalties and interest.
The attorneys of Eccleston Law LLC represent investors and advisors nationwide in securities and employment matters. The securities lawyers at Eccleston Law also practice a variety of other areas of practice for financial advisors including Broker Litigation & Arbitration, Strategic Consulting Services, Regulatory Matters, Transition Contract Review, and much more. Our attorneys draw on a combined experience of nearly 65 years in delivering the highest quality legal services. If you are in need of legal services, contact us to schedule a one-on-one consultation today.
Related Attorneys: James J. Eccleston
Tags: Jim Eccleston, Eccleston Law, Eccleston Law LLC, Eccleston, SEC, investment, scam