Merrill Lynch Hit with Multiple Fines by SEC & Finra
Posted on June 29th, 2016 at 6:18 PM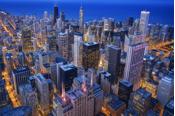 From the Desk of Jim Eccleston at Eccleston Law LLC:
On June 23, Bank of America Corporation though its brokerage firm Merrill Lynch agreed to pay a $415 million settlement award to the Securities and Exchange Commission. The SEC charged Merrill Lynch for misusing customer cash and failing to safeguard its securities. The $415 million settlement is the largest fine ever imposed relating to customer protection in SEC history.
Even more interesting, while most cases settle with firms neither admitting nor denying the SEC's charges, the SEC was also able to obtain an admission of guilt from Merrill Lynch for its customer protection violations.
The SEC alleges that Merrill Lynch used customer money from 2009 to 2012 in order to finance its own trading activities. In turn, the customers were exposed to large financial losses.
Separately, the SEC announced that Merrill Lynch agreed to pay a $10 million penalty because it used its own informational materials to mislead retail investors in its structured notes linked to a proprietary volatility index. The materials failed to disclose an additional cost of 1.5% that was tied to the volatility index. Merrill Lynch had "principal responsibility for drafting and reviewing the retail pricing supplements," according to the SEC. FINRA also charged Merrill Lynch with a $5 million fine for "negligent disclosure failures" in the sale of these volatility-linked structured notes.
The attorneys of Eccleston Law LLC represent investors and advisers nationwide in securities and employment matters. Our attorneys draw on a combined experience of nearly 65 years in delivering the highest quality legal services. If you are in need of legal services, contact us to schedule a one-on-one consultation today.
Related Attorneys: James J. Eccleston
Tags: Eccleston, Eccleston Law, Eccleston Law LLC, James Eccleston