LPL Set to Pay Signing Bonuses Based on Assets Under Management and Not T-12
Posted on May 21st, 2018 at 3:01 PM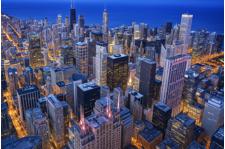 From the Desk of Jim Eccleston at Eccleston Law LLC:
LPL has announced that it has decided to pay signing bonuses to new financial advisors based on the assets they are planning to move over to the firm's corporate advisory platform, instead of the industry standard, which is based on an advisor's prior year's fees and commissions, or "Trailing 12."
More specifically, this offer will compensate advisors for AUM that lands on LPL's corporate RIA or are under a home-office supervisor. Advisors will receive a three-year forgivable loan, the terms of which include payment of 50 basis points on their AUM transferred to LPL.
LPL reportedly is able to implement this change in policy because it self-clears and therefore can afford to offer an AUM-based bonus structure. By comparison, the majority of independent broker-dealers use a clearing firm to complete trades and hold client assets. Those firms have a competitive disadvantage because they share revenue with their clearing firms.
Like all transition offers, the devil is in the details and advisors need to retain competent securities counsel, such as Eccleston Law, LLC, to review and negotiate critical contract provisions.
The attorneys of Eccleston Law LLC represent investors and advisors nationwide in securities and employment matters. The securities lawyers at Eccleston Law also practice a variety of other areas of practice for financial investors and advisors including Securities Fraud, Compliance Protection, Breach of Fiduciary Duty, FINRA Matters, and much more. Our attorneys draw on a combined experience of nearly 65 years in delivering the highest quality legal services. If you are in need of legal services, contact us to schedule a one-on-one consultation today.
Related Attorneys: James J. Eccleston
Tags: Eccleston, Eccleston Law, Eccleston Law LLC, James Eccleston