FINRA Will Maintain Focus on Firm Culture
Posted on June 9th, 2016 at 5:46 PM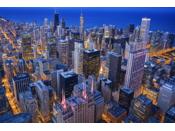 From the Desk of Jim Eccleston at Eccleston Law LLC:
At FINRA's annual conference in Washington, D.C. on May 23, 2016, FINRA's CEO Richard Ketchum, told participants that "from an examination perspective, we count culture as a factor that influences a firm's risk profile," and there is a "direct line between culture and the probability or severity of an enforcement action."
To study this issue further, the subject of behavioral science is being used in order to understand the practices and behaviors which influence how employees in broker-dealer firms make and execute decisions. Furthermore, the psychological phenomenon of "group-think" is being studied to determine what happens at firms when the desire for harmony or conformity in the group results in a decision-making outcome.
In addition, Ketchum said FINRA is "also looking at the role that compensation practices play in reinforcing or possibly undermining cultural values" and is doing so by examining data and advanced analytics to "identify registered representatives with potentially problematic regulatory histories."
FINRA's goal is to organize the research conducted in order to better understand how it impacts compliance and risk management. More specifically, FINRA's goal is to determine "whether control functions are valued within the organization; whether policy or control breaches are tolerated; whether the organization proactively seeks to identify risk and compliance events; whether immediate managers are effective role models of firm culture; and whether sub-cultures that may not conform to overall corporate culture are identified and addressed." FINRA.org.
The attorneys of Eccleston Law LLC represent investors and advisers nationwide in securities and employment matters. Our attorneys draw on a combined experience of nearly 65 years in delivering the highest quality legal services. If you are in need of legal services, contact us to schedule a one-on-one consultation today.
Related Attorneys: James J. Eccleston
Tags: Eccleston, Eccleston Law, Eccleston Law LLC, James Eccleston