FINRA Offers Guidance on Arbitration Agreement Rules
Posted on August 9th, 2016 at 5:46 PM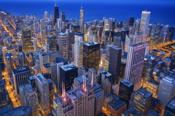 From the Desk of Jim Eccleston at Eccleston Law LLC:
FINRA published a Regulatory Notice on July 22, 2016 that reminded member firms that customers do not forfeit the right to have their claim arbitrated in a FINRA forum by signing any agreement with a forum selection provision specifying another dispute resolution process or another arbitration venue. In fact, FINRA has warned firms that any agreements of this type will subject them to disciplinary action.
FINRA also advised firms not to rely on recent federal appellate court decisions that have held that a forum selection clause in agreements between member firms and customers supersede the requirements of FINRA. FINRA reasoned that the rationale used by the courts in those decisions is unfounded because the holdings rest on the assumption that the duty to arbitrate under FINRA rules merely is contractual and can be superseded or waived. FINRA has taken the position that the assumption that the agreement is contractual is without merit and is inconsistent with the fact that the Exchange Act requires most broker-dealers to be members of FINRA and that FINRA's rules are approved by the Securities and Exchange Commission (SEC).
FINRA Regulatory Notice 16-25: http://www.finra.org/sites/default/files/notice_other_file_ref/Regulatory-Notice-16-25.pdf
The attorneys of Eccleston Law LLC represent investors and advisers nationwide in securities and employment matters. Our attorneys draw on a combined experience of nearly 65 years in delivering the highest quality legal services. If you are in need of legal services, contact us to schedule a one-on-one consultation today.
Related Attorneys: James J. Eccleston
Tags: Eccleston, Eccleston Law, Eccleston Law LLC, James Eccleston