FINRA Fines Eight Broker-Dealers for Violations Related to Sales of Variable Annuity L-Shares
Posted on November 25th, 2016 at 10:00 AM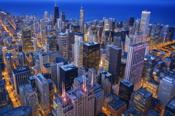 From the Desk of Jim Eccleston at Eccleston Law LLC:
FINRA has fined eight firms which include Voya Financial Advisors, Kestra Investment Services, FTB Advisors and five broker-dealer subsidiaries of Cetera Financial Group, comprising of Cetera Advisor Networks, Cetera Financial Specialists, First Allied Securities, Summit Brokerage Services and VSR Financial Services.
FINRA fined these firms for selling L-share variable annuities that were only suitable for a narrow class of customers. FINRA further stated that the firms did not provide their advisers with reasonable training on how to determine the correct type of customers to sell these types of annuities. FINRA asserted in its notice that these firms should have picked up on the risks involved in selling L-share annuities because they are often bundled into complex products that combine expensive guaranteed income and withdrawal riders which could only provide benefits over a long period of time.
The firms entered into a settlement without admitting or denying the charges. FINRA fined the 8 firms a total of $6.2 million and ordered five of them to pay another $6.3 million in restitution.
The attorneys of Eccleston Law LLC represent investors and advisers nationwide in securities and employment matters. The securities lawyers at Eccleston Law also practice a variety of other areas of securities for financial advisors including breakaway broker services, employment matters, strategic consulting and counseling, broker litigation and arbitration,whistleblower actions, and much more. Our attorneys draw on a combined experience of nearly 65 years in delivering the highest quality legal services. If you are in need of legal services, contact us to schedule a one-on-one consultation today.
Related Attorneys: James J. Eccleston
Tags: Eccleston, Eccleston Law, Eccleston Law LLC, James Eccleston, FINRA, broker-dealers, Voya Financial Advisors, Kestra Investment Services, FTB Advisors, Cetera Financial Group, First Allied Securities, Summit Brokerage Services, VSR Financial Services